The success of any construction project relies on the collaborative efforts of the involved organizations, including the architect, building owner, general contractor, trade partners, manufacturers, and any other parties. A gap in any of these lines of communication can be detrimental to the building's performance and longevity.
I have found that many individuals on the project team, including those on the design team, are not using their connection with building material manufacturers to its fullest potential. The countless variables in the construction process can easily lead to confusion and errors, so these trade partners are missing an opportunity to simplify the construction process with fewer call-backs.

Strengthening relationships with manufacturers can reduce risk by providing a more streamlined ordering process, cleaner warranties, and a higher-performing building for the owner and occupants. The additional training, testing, and quality oversight by the manufacturers' technical representatives is invaluable to the project.


Why should I build the manufacturer relationship?
As the labor pool decreases in the trades and new building material systems emerge, reliable communication between architects, contractors, and manufacturers is a must to ensure proper product application and the long-term operation of the building.

Many companies in the construction industry only bring in the building materials manufacturer when they have a problem in the field. However, the earlier that a representative from a manufacturer is incorporated, the more valuable their input and suggestions will be during construction.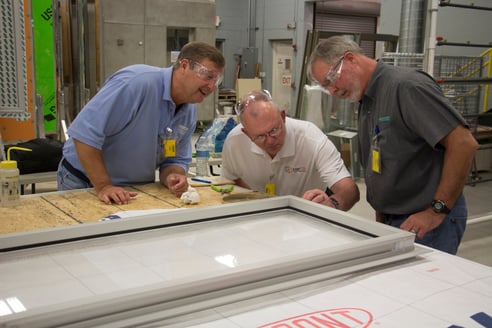 If a manufacturer is secured in the design phase, it saves the architect a lot of time so they can focus on providing details with more specificity and not have to make changes down the line.

Key transitions on the building are especially susceptible to failure when there are multiple manufacturers' products interfacing. You can address these connections by having a conversation with the manufacturers to understand product adhesion and compatibility, proper sequencing, constructability, as well as where each manufacturer's systems starts and stops. This clarification will help the installers during construction and protect all parties should performance be called into question and a warranty be requested.

Generally speaking, a manufacturer's goal is to provide reliable products to the end user, and they have been making strides to simplify their systems for designers and contractors. From self-adhered air barrier membranes, primer-less waterproofing membranes, sealants suitable in damp conditions, and customizable glazing solutions, there are numerous product innovations that have stemmed from customer feedback. By maintaining communication with your manufacturer throughout the construction cycle regarding their products' quality and workability, the more likely the manufacturer will be to adapt their approach, go back to the drawing board, or find new solutions to satisfy current and future projects.
Why Design/Build Teams Should Build Their Relationship with Manufacturers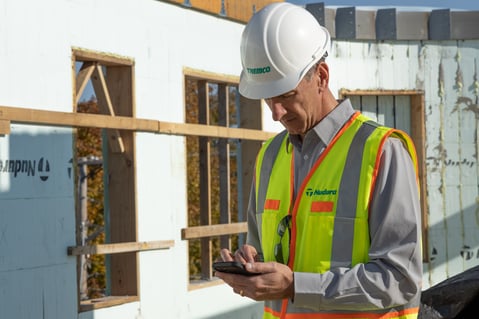 1. Smoother ordering process
Supply chain issues and material shortages are hitting the construction industry hard. While this is not completely avoidable, consistent communication with your manufacturer's sales or technical representative can help ensure your desired product gets to the jobsite when needed. If the product is unavailable or delayed, they can help identify a comparable alternative to submit as substitution requests. Especially when timelines are tight, any lack of material availability could lead to improper sequencing of products, which can decrease the water- and air-tightness of the structure, while also causing project schedule delays.


2. Cleaner Warranties
Changes in materials, changes in trade partner scopes of work, and changes in direction are where most building envelope issues occur. So when two or more manufacturers' products come together by two different trade partners, it can be difficult to determine who is responsible for that connection should it fail. No one wants to take responsibility for a leak. Prior to product installation, the manufacturers and contractors need to set clear starting and stopping points for the products so that it is apparent which company's warranty to pursue in the case of labor, install, or material failure.

In addition, many manufacturers in the exterior building envelope space are extending their one-year material and labor warranty to a five-year material and labor warranty due to project requirements specified by the owners or designers. While this can be a benefit to the contractors, trade partners also need to understand this higher expectation and make certain they have proper risk management and quality processes in place to avoid call-backs.


3. Higher-Performing Building

Larger building material manufacturers have resources that designers and contractors can utilize to make their jobs easier. Check with your manufacturers to learn about what they have available, so you don't miss out on any time- and cost-saving solutions.


Training



Training is a critical part of any job, especially when you factor in a new workforce familiarizing themselves with new systems. While manufacturers have written and often video application instructions for their products, in-person training is one of the most helpful tools you can utilize. The face-to-face interactions enable the individuals who will actually be installing the products to ask questions, go through project-specific examples, and trial out the materials before using it for the first time on the jobsite.




Testing

Most manufacturers have documented testing from their research and development (R&D) teams to prove adhesion and compatibility of various products that may overlap. Some even have in-house testing facilities to conduct more extensive testing for large wall systems at project-specific conditions. Working with your manufacturer's point of contact can connect you with this data and open your project up to individualized tests to ensure the design intent is implemented properly.



Manufacturers can also assist with jobsite performance mockups. These mockups are critical for certifying the aesthetics and performance match the architect's intent and the building owner's expectations. The mockups can catch design gaps, application mistakes, or other challenges before the error is made and then replicated across the building. If you wait too long in the construction process to build and test a mockup, the remediation of those potential errors in the field could be extremely costly. Consider water testing, air testing, adhesion tests for sealant joints, pull tests for air barrier adhesion, and nozzle tests on transition details, to find any potential failure points in your building envelope system. Involving the manufacturer during the build and testing of these mockups will help catch these issues and save you from expensive repairs and schedule delays.




Quality Control

When possible, it is helpful to have a manufacturer's representative come onto the jobsite during product application to confirm proper jobsite conditions and installation practices. If needed, consider asking the manufacturer to review the application, take pictures, and offer a written letter of approval or project observation report. That way, if a building material experiences a failure at some point, there is secondary documentation showing that the material was installed correctly at the time of the observation.

As always, consider bringing in a building envelope commissioning (BECx) group, consultant, or 3rd party inspection manager to confirm quality and performance across the entire building. Outside agencies like these, when brought in early, can help with constructability reviews and ensure that the architect's intent and trade partner shop drawings are effectively translated and executed in the field.


In Conclusion
Due to the complex nature of the commercial construction process, a team-approach is critical for producing the highest quality building to the owner. Don't underestimate the relationship with the building material manufacturer, however, as their involvement from design to construction will streamline the process and safeguard your project from product application errors. In the end, by strengthening this relationship, you can expect streamlined ordering processes, cleaner warranties, and the necessary training, testing, and quality to build a high performance building for the client.