In urban areas with minimal green space, owners of high-rise apartments and mixed-use buildings are seeking out additional amenities for their plaza decks to attract tenants. These features, such as greenery, pools, hot tubs and dog parks, can pose sizable waterproofing and structural problems if the structure was not initially constructed to bear that additional water and weight.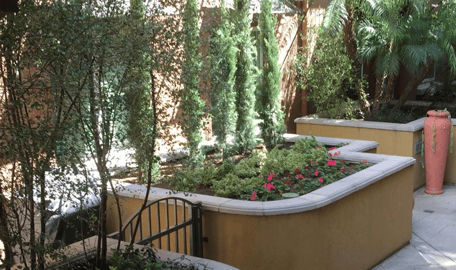 To prevent damage to the waterproofing membrane, the occupied spaces below, and the structure as a whole, special care must be taken for these rooftop attraction additions.

1. Greenery

Whether in the form of planters, flowers, or trees, new greenery on a plaza deck will introduce a significant amount of water and weight to the structure. The building owner and members of the design/build team should consult with other trades prior to adding any new vegetation to mitigate potential damage. A waterproofing specialist can review the existing structure for proper water drainage and recommend the addition of drains, application of a waterproofing membrane, or any other necessary building changes. An engineer can then assess if the structure can hold the anticipated weight.


2. Pools and Hot Tubs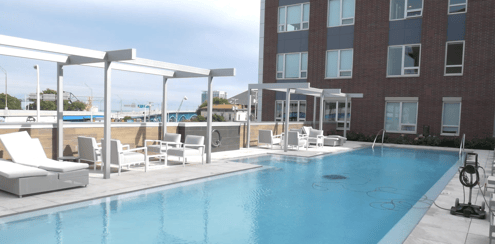 Swimming pools and hot tubs on plaza decks pose added waterproofing hazards due to the constant presence of water and chlorine. Drains may become clogged with debris which can add to the potential of ponding water on the deck's surface. Facility managers should routinely check for any cracking of the finish which may indicate a waterproofing or structural concern.

Generally speaking, sealants are typically installed with a concave design. However, on the perimeter surrounding a body of water, this shape can hold the water on the surface of the sealant. A high concentration of chlorine or other chemical can damage the sealant after prolonged exposure. At this location, sealants should instead be installed flush to minimize surface water. Sealants should be inspected annually, so if you notice damage or discolored sealant, a tear out and recaulk is recommended.


3. Dog Parks

Rooftop dog parks can include pathways, large fenced-in dog runs and dedicated relief areas. While seemingly harmless and lightweight, water is needed to clean the surfaces and dispose of waste. A waterproofing specialist can help determine the necessary slope of the deck to accommodate sprinklers and other drainage systems. They will look for improperly sealed penetrations, such as for plumbing or electrical, which could cause leaks from the added water.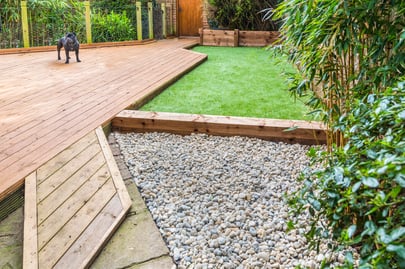 In addition, if grass or astroturf material is not properly secured to the substrate, moisture could become trapped beneath the surface. And since some waterproofing membranes break down when exposed to the chemical composition of animal waste, any extended exposure could compromise the system.

Next Steps

The addition of greenery, pools, hot tubs, or dog parks to a plaza deck is not as simple as it might sound. It is critical that owners work with waterproofing specialists and engineers to determine any modifications needed for the proposed design. Always err on the side of caution, as bypassing this step can lead to costly water intrusion and structural issues.