When designing the façade for a new build or restoration project, architects today are realistically limited only by their own creativity. Modern technology and building materials enable countless aesthetic options from historical stone structures to contemporary high-rises and anywhere in between, all with the high-performance and energy efficiency that comes with continuous insulation (CI).
Acrylic coatings for exterior cladding easily cover CI systems with infinite versatility. Please see below for the top 8 aesthetic options that are feasible with these finishes:


1. Metal Panel Aesthetics:
Metal panels offer a clean, modern appearance, but can be heavy and expensive. As an alternative, acrylic finishes can create a realistic-looking metallic finish at a fraction of the weight and cost. From hammered copper to smooth reflective reds, the possibilities are endless.

2. Wood Grain Aesthetics:
While traditional homes may have wood siding, wood is not an ideal cladding material due to its vulnerability to termites, fire, and moisture. The look of wood is attainable with some creative craftsmanship and alternative materials such as metal or acrylic. The colors and grain pattern are indistinguishable from real wood and can replicate ash, cedar, dark walnut, and many other species.


3. Stone Aesthetics:
For larger buildings that want the smooth appearance of stone on entryway columns or their entire façade, Continuous Insulation systems (CI) or Exterior Insulated Finishing Systems (EIFS) with the look of stone are significantly less expensive and labor-intensive. Custom colors and sizes are available so designers and building owners may have the exact aesthetic they desire with the added insulative qualities, moisture management, and impact resistance capabilities of these systems. These architectural finishes may also be applied over existing masonry, stucco, precast, or cast-in-place concrete, as well as many other substrates for an instant upgrade to the building's façade.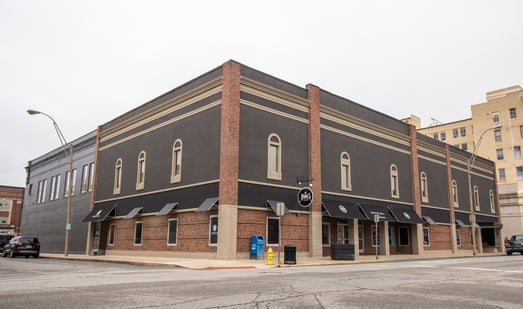 4. Brick Masonry Aesthetics:
For the appearance of traditional clay brick without the expensive support requirements and protracted installation time, there are various alternatives that offer the same texture and color with all the benefits of a continuous insulation assembly. These methods, such as insulated brick veneers significantly reduce freight, labor, and necessary jobsite equipment.
5. Granite Aesthetics:
A talented plaster artist can create the look of granite with acrylic finishes so a building owner may choose to opt for a crack-resistant acrylic finish that blends natural aggregates like quartz, minerals, and mica for the appearance of granite at a fraction of the cost.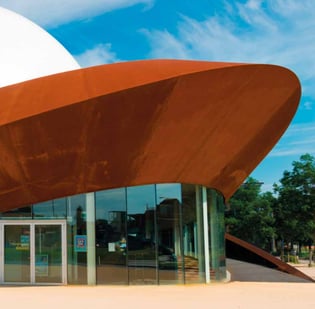 6. Weathered Steel Aesthetics:
For the unique look of oxidized metal without the structural concerns, designers can choose hydrophobic acrylic finishes that couple the look of weathered steel in various shades with long-term durability.


7. Antiqued Aesthetics:
New construction or restoration projects seeking an old-world plaster aesthetic can achieve that "antique" look with a range of acrylic glazes and multiple application techniques that offer a depth of color and texture.
8. Combined Architectural Interest:
Any variety of the finishes mentioned may be used together on the same structure to increase architectural interest. Both residential and commercial structures may take advantage of the aesthetic versatility by mixing and matching colors and textures for a one-of-a-kind façade.



Regardless of the exterior aesthetic desired, acrylic coatings over continuous insulation systems can offer infinite design possibilities with superior durability, energy-efficiency, and labor-savings. You can restore a historical building to its original glory with enhanced performance or make a statement with a modern new construction with eye-catching colors and textures. Traditional building materials such as metal, wood, stone, brick, and granite can all be replaced on the façade with better performing, lightweight and equally beautiful alternatives.