For construction and design professionals seeking sustainable approaches to building and restoration, the USDA BioPreferred Program offers a database of approved and audited biobased materials, the only third-party verified listing of biobased products in North America.
Background of USDA BioPreferred Program
The US Department of Agriculture's 2002 Farm Bill established procurement legislation requiring government entities to give purchasing preference to biobased products in order to drive use of renewable resources and cut dependency on petroleum and other fossil fuels. This bill also gave birth to the USDA BioPreferred Program as a means to easily identify biobased products available in the market. Since then, over 1,500 manufacturers across over 100 product categories have opted in with their offerings, now listing more than 7,000 eligible products.


The term "biobased product" means a commercial or industrial product that is:
(A) composed, in whole or in significant part, of biological products, including renewable domestic agricultural materials, renewable chemicals, and forestry materials; or
(B) an intermediate ingredient or feedstock.

As it relates to the construction field, this requirement for federal agencies, also known as Mandatory Federal Purchasing, mandates federal specifiers and purchasing managers to prioritize environmentally friendly products extends to contractors used by those agencies. This means that architects, GCs and sub-contractors involved in government projects should familiarize themselves with the BioPreferred offerings to find sustainable products with comparable performance to the non-bio-based alternatives they may typically use.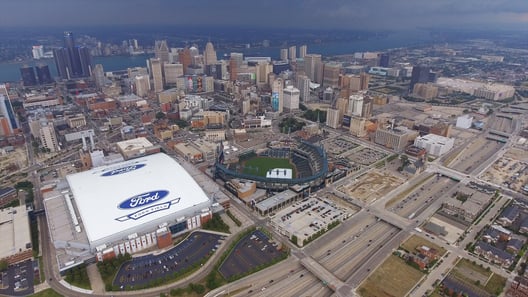 In 2011, the USDA Voluntary Labeling Initiative made it easier for consumers to identify biobased products in the market. It also enabled manufacturers to highlight this certification to their customers. It is important to note that just because a product has the USDA BioPreferred Label does not mean that it is eligible for Mandatory Federal Purchasing. Check for the "FP" designation on the USDA Certified Biobased Product Label or refer to the USDA BioPreferred Product Catalog to check that a product has the "FP" designation indicating it meets or exceeds the minimum biobased content requirements for the product category.

In order to get products certified, manufacturers must submit samples for extensive testing following ASTM standards which use carbon-dating methods to measure the biobased content of the material. Products are also audited to ensure up to date eligibility.


Construction Categories in the BioPreferred Program
While the USDA BioPreferred Program is mandatory for governments, other entities such as healthcare facilities, schools and businesses are voluntarily opting in. These organizations adhere to the criteria set by the USDA for their purchasing of countless products.

If you are looking for construction products that fall within the BioPreferred Program, note the following searchable categories on the BioPreferred Product Catalog.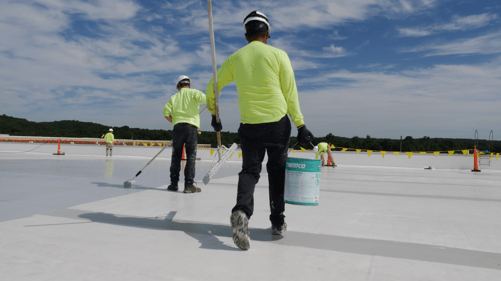 Sealants and Coatings (including interior and exterior paints and coatings)
Building Materials (including lumber, flooring, and wall products)
Composite Panels
Dust Suppressants
Insulation
Paving and Concrete Forming
Roofing (including roofing coatings and adhesives)
Traffic and Zone Marking Paints
Surface Guards, Molding, and Trim
Erosion Control


Construction Benefits
For stakeholders across the construction process, biobased products are very advantageous. Opting for building materials in the USDA BioPreferred Program during construction can factor into LEED points for those seeking LEED certification. These products are an environmentally friendly solution that do not sacrifice performance.

Bio-based products tend to have low VOCs, meaning easier and less odorous applications. In occupied spaces such as schools, hospitals, and apartment complexes, installing products that have high VOCs or a particularly pungent smell can be highly disruptive.



Next Steps
If you or your clients are interested in a sustainable approach to building construction and restoration, visit the USDA BioPreferred Program website to learn more about certified bio-based products. The product catalog is open to the public to review biobased offerings in your desired product category. From there, you can do further research on those specific products and their properties to ensure they are a good fit for your specific application.
Tremco, a USDA BioPreferred Program Pioneer
In 2021, the USDA recognized the early adopters of the program by honoring the first 500 participating companies, including Tremco with the USDA BioPreferred Program Pioneer certification. Tremco became involved in the early days of the program which is a testament to our continued commitment to sustainable product development and initiatives.