If you're thinking about refreshing the outside of your home or building, whether for aesthetic or performance reasons, there are countless cladding and exterior finish options in the market. To help picture what these styles could look like on your structure, Dryvit's Building Visualizer is an easy-to-use and free resource to simulate a wide range of exterior finishes in just a few clicks. You don't have to be an architect to take building designs into your own hands.
Use pre-loaded images of various structure types or upload a photo of your own building. We encourage you to experiment with different color and texture combinations to find what façade best fits you or your clients. Explore bold shades and creative patterns. Why not? With the Building Visualizer, you can be as adventurous as you want. There are infinite possibilities whether you're seeking to modernize or simply restore a building to its former glory. If that's too many options, get inspired with our Color Inspiration Book.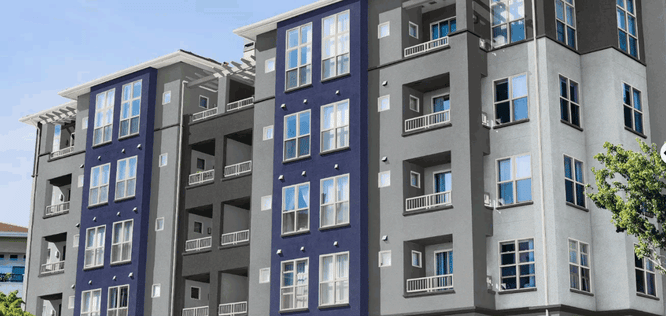 Need help deciding between two concepts? The tool's "before and after" slider lets you drag between your creations to see which one you prefer. You can even export your designs and share them with friends or colleagues. If you create an account on the Building Visualizer, you can save multiple projects and come back later to make further edits.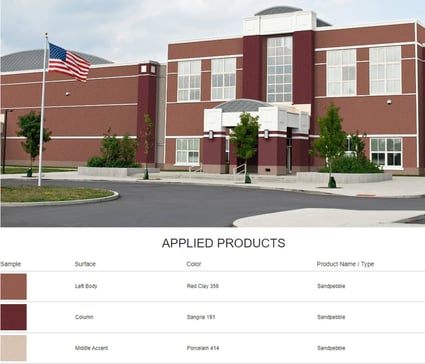 The platform incorporates Dryvit's exterior coatings and finishes so once you have narrowed down your favorite options, you can print out list of the colors and textures used and easily request product samples. Hold the samples against your building façade under different lighting conditions to get a sense for how it will appear throughout the day in the real world.

Plus, you know that with Dryvit's solutions, no matter what color or texture you decide on, your façade will have tested durability, protection, and fade resistance.

If you have questions or want guidance on next steps, contact your local Tremco or Dryvit representative to help bring your vision to life.