Even if a building is designed to meet code, severe weather can still cause serious issues — from minor cosmetic defects to damage that compromises the structure's integrity.
Designing and constructing buildings that focus on structural integrity and life safety can help you gain credibility and set you apart from your competition. Whether it's new construction, a retrofit, or a restoration project, using the FORTIFIED Standard helps builders and architects ensure that their buildings can withstand extreme weather conditions and provide increased safety and structural strength.
Let's see what the FORTIFIED standard entails and how you can achieve the right level of protection for every project type.


What is the FORTIFIED Standard?
Developed by the Insurance Institute for Business & Home Safety (IBHS), the FORTIFIED Standard is a voluntary program that sets higher standards for building and remodeling residential, multifamily, and commercial buildings.

A third-party evaluator inspects all homes and buildings constructed using the FORTIFIED Standard to ensure that everything is built to specifications. There are three levels of resilience for the FORTIFIED Standard: Roof, Silver, and Gold, with Gold being the strongest and Roof being the easiest to reach.


The FORTIFIED Standard is Ideal for Commercial Projects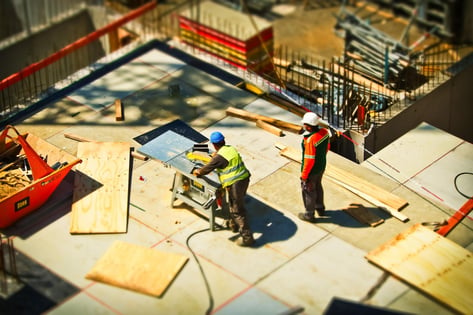 A stronger roof system, highly protected mechanical systems, and the availability of backup power all contribute to preventing catastrophic damage during a weather event. With FORTIFIED Standard for commercial projects, you can rest easy knowing you're designing and delivering a safe, structurally-sound commercial building that can withstand harsh conditions.

In 2022, IBHS released FORTIFIED Multifamily™, a subset of the FORTIFIED Commercial™ standard. Projects that fall under the 2018 International Building Code Chapter 3, Section 310 Residential R-2 and R-3 buildings and structures for non-transient sleeping purposes should use the FORTIFIED Multifamily™ standard. Other types of occupancies should use the FORTIFIED Commercial standard.


What Does A FORTIFIED Commercial Building Offer?
It reduces the risk of financial loss from damaged property and lost inventory and revenue due to businesses being interrupted by storm damage.


It minimizes the risk of storm damage, allowing businesses to quickly reopen following hurricanes, low-level tornadoes and other severe weather.


It

reduces

the overall recovery cost; a 2018 study by the National Institute of Building Science

(

NIBS

)

shows that for every $1 spent on FORTIFIED Commercial construction, approximately $4 is saved in disaster recovery expenses.


All three levels of FORTIFIED standards are available for residential, commercial, and multifamily projects. The FORTIFIED Commercial Standard, which focuses on community-based and light to moderate commercial structures, includes:
Template ("cookie-cutter") standalone buildings

Franchises (e.g., quick-service restaurants)

Hotels

Convenience stores and gas stations

Pharmacies and retail stores

Business services, schools, and municipal buildings

Mixed-use projects
The FORTIFIED Multifamily Standard includes new and existing construction including, but not limited to the following property types when the occupants own or lease only the interior or when operated as commercial properties:
Apartment buildings

Condominiums

Townhomes
FORTIFIED Roof

™

Whether you're building roofs made of shingles, tiles or metal, a FORTIFIED Roof is designed to keep the roof on and water out. It prevents damage during high winds, category 1-3 hurricanes, hailstorms if you use IBHS' optional Hail Supplement, severe thunderstorms, and even tornadoes of up to EF-2 strength.
Benefits of Having a FORTIFIED Roof:
Enhanced Roof Deck Attachment: Ring-shank nails are used and installed in an enhanced pattern to keep the roof deck attached to the structure in high winds. Using ring-shank nails nearly doubles the strength of the roof.


Sealed Roof Deck: Roof decks must be sealed to prevent water damage, which can occur when the roof covering is lost, exposing the wood beneath and allowing water to pass through the gaps and enter the structure.


Locked Down Roof Edges: Roof damage starts when the wind gets underneath the roof's edge and begins ripping it away from the structure. Specific materials and installation methods are required, including a wider drip edge and a fully adhered starter strip to help protect and strengthen the roof edges.


Impact-resistant Shingles Rated by IBHS: IBHS tests different shingles to show which brands can withstand hail up to two inches in diameter. These shingles outperform typical Class 4 shingles when tested against realistic hailstones and will better protect the structure. The Hail Supplement is optional and can be added to any level of FORTIFIED construction in hail-prone areas.


Wind and Rain-Resistant Attic Vents: All attic vents must be wind-resistant to prevent rain from entering the structure.


FORTIFIED Silver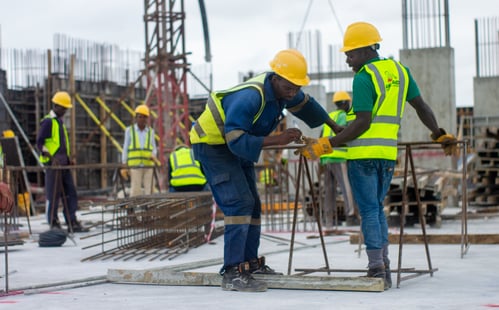 FORTIFIED Silver focuses on preventing significant wind damage to structures by reinforcing "damage amplifiers" such as parapets, doors, and windows. This process begins by securing the roof and addressing the highest risk areas of the building to add extra protection against wind, rain, and storm pressures.  FORTIFIED Silver reinforces areas that typical construction sometimes leaves vulnerable.  


FORTIFIED Silver strengthens "damage amplifiers"
Impact and Pressure Protection for Walls, Glazing, Windows & Doors: Windows, curtain walls, and doors, including roll-up, sectional doors, and entrance doors, must be pressure rated for pressures associated with the ASCE 7 design wind speed and exposure category "C" or "D." In hurricane-prone regions, all glazed openings, including windows, sliding glass doors, and exterior personnel doors with or without windows shall be impact rated or protected with an impact-rated protection system.


Impact & Pressure-Rated Commercial Doors: Failed commercial doors, including roll-up, overhead, and sectionals, can lead to blown-out walls and collapsed roofs. FORTIFIED requires doors to be rated to withstand high pressures. Doors with windows must also be rated to stand up against windborne debris in areas prone to hurricanes.


Chimney Bracing: Chimneys must be anchored to the structure to help spread the load and prevent tear-offs during high winds.


Reinforced Soffits: Soffits must have extra bracing and additional fasteners to help keep the soffit in place in extreme wind and rain. This is required in hurricane-prone areas only.


Anchored Attached Structures: Areas like outdoor entertainment spaces or covered loading docks must have high-strength anchors and proper connections in place in the event of high winds.


Gable End and Parapet Bracing: Gable ends must have additional bracing to prevent wall collapses during high winds. Parapets over three feet and false fronts must be adequately braced and anchored.


Flood Protection: Electrical and mechanical equipment must be protected from flood/water damage.


Backup Power Readiness: Under the FORTIFIED Commercial Standard, electrical connections must be installed to connect backup power easily. Backup power shall power critical electrical and mechanical systems that maintain vital business operations. Under the FORTIFIED Multifamily standard, backup power readiness is optional yet recommended.


FORTIFIED Gold

™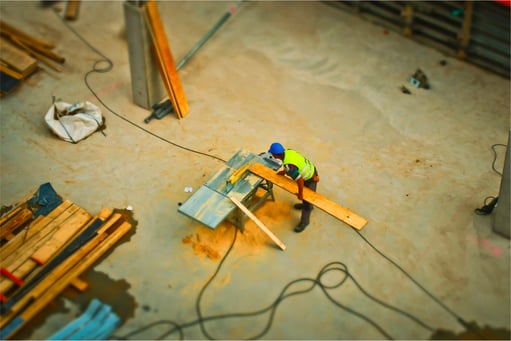 Creating a singular, solid structure is the key to keeping the roof on and the building in place when threatened by high winds or hurricanes. FORTIFIED Gold requires a continuous load path, meaning the roof will be tied to the walls and then anchored to the foundation. This includes adding extra straps, anchors, and supports to the structure, protecting it from damage caused by high winds and wind-driven rain.

The Ideal Construction Quality Standard
FORTIFIED Gold is the ideal standard in areas prone to extreme weather. In hurricane-prone regions, the wall systems used must meet the requirements of ASTM E1886 and ASTM E1996. This can include \7/16-inch thick OSB wood structural panels attached to wood wall framing combined with specific wall finishes tested to resist wind pressures and debris impact.

Structures built using the Gold standard can resist damage from Category 3 hurricanes because they include continuous load path connections between:
Roof support members and load-bearing walls

Load-bearing and shear walls

Above and below intermediate floors of multi-story structures

Between bottom floor bearing and shear walls down to the foundation
The FORTIFIED Gold standard includes all of the requirements of FORTIFIED Roof and FORTIFIED Silver.


With FORTIFIED Gold, you get all the quality of FORTIFIED Roof and Silver, plus:
Stronger Exterior Sheathing: Wind always has the potential to damage walls, causing wind and rain to enter the building. Thicker, impact-resistant t sheathing aids in resisting damage from flying debris. This is required in hurricane-prone areas only.


Engineered Roof-to-Wall, Story-to-Story, and Wall-to-Foundation Connections: These connections are engineered to withstand the wind and pressure a building is likely to face in a severe storm.


Backup Power: Backup power must be provided using the FORTIFIED Commercial standard. FORTIFIED Multifamily recommends but does not require backup power.


Financial Benefits

Besides providing your customers with safe structures that can endure harsh weather conditions, you should also be able to explain the financial benefits of using the FORTIFIED standard.
The FORTIFIED standard can lead to significant financial incentives for home, business, and property owners through insurance discounts and tax credits in several states. That's because FORTIFIED structures meet a standard that is scientifically proven to be more resilient than those built to basic building codes.

In some states, insurers offer specific discounts to homes with a FORTIFIED designation, and these can be as high as 55%. In other states, discounts are provided for specific upgrades included in the FORTIFIED standard.

There are three states (Alabama, Louisiana, and South Carolina) that also offer tax credits or deductions as high as $5,000 to homeowners who strengthen their houses against storms.

States with state-specific incentives include Oklahoma, Mississippi, Alabama, Georgia, South Carolina, and North Carolina.

Other building materials and items like impact-resistant shingles, hurricane shutters, or pressure-rated garage doors can result in insurance discounts, grants, and/or tax credits. These incentives help offset the costs of upgrading to the standard.

Additionally, FORTIFIED endorsements may be available. While tax credits reward homeowners for making their homes more resilient, insurance endorsements help homeowners pay to upgrade to the FORTIFIED standard if they have damage. For example, the FORTIFIED Endorsement offered by several carriers in North Carolina is an extra piece of insurance that will pay additional funds to help offset the cost of upgrading to a FORTIFIED Roof. The price for the endorsement varies by carrier. If your customers are located in the following states, these incentives may be available: Texas, Louisiana, Florida, New York, Rhode Island, Connecticut, New Jersey, Maryland, and Delaware.


Find Out Which FORTIFIED Solution is Right For Your Next Project
Each FORTIFIED solution includes enhancements designed specifically for your project, giving the building an unmatched level of protection. Click here to see which solution is right for your next project. And to learn more about the benefits of design and construction beyond the minimum building codes, check out our other blog post "Building Beyond-Code".