We've all heard the phrase "new year, new me", but consider this restart instead as an opportunity to refresh the physical spaces around you. Beginning with the outside of your home or building, there's no need to completely rebuild or tear off the façade to make a dramatic change.
You can achieve an aesthetic transformation with a new coat of paint, fresh acrylic finish or a panelized cladding system. To begin the renovation process, spark your creativity with these 2023 exterior design trends in residential and commercial structures.


1. Are you afraid of the dark?
Buildings of all styles, sizes, and cladding materials are now moving toward darker colors. Envision black painted brick, navy blue siding, or dark red stucco. If you don't want to go so bold, dark gray is a safer neutral hue that will match any street or skyline.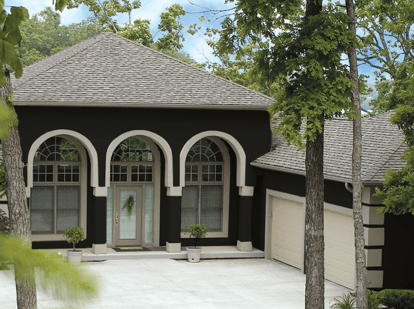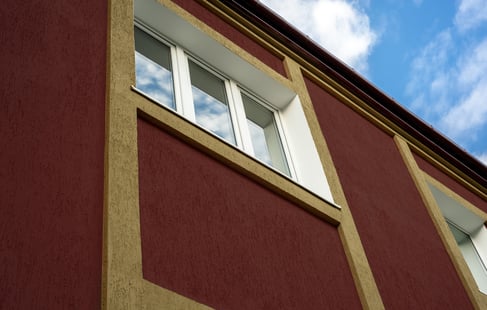 2. Strong Contrast
Color contrast in building exteriors is not new, but you're going to see much more of it in 2023. Dark exterior walls are accented by light-colored trim and gutters. The reverse is also prevalent where lighter colors cover the walls to spotlight vibrant shutters and doors. This contrast is intended to draw your eyes to the focal points of the structure, typically the windows and front door, and welcome you inside.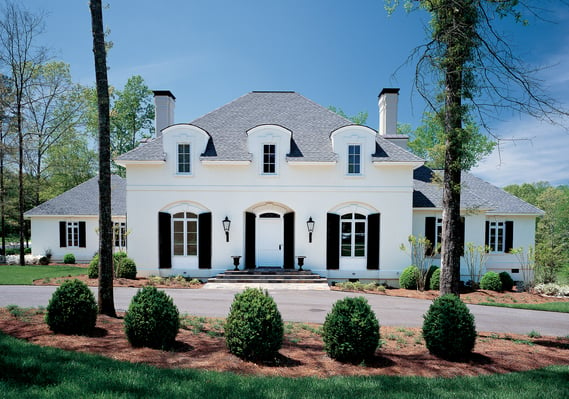 3. Jewel Tones
Jewel tones, especially gold, saturated blues and dark greens, are prominent in interior design due to their timeless nature and are now transitioning to the outside of buildings as well. These versatile colors suit both modern and traditional styles and work with any architectural design. Shades of blue, reminiscent of denim, will be popular for years to come. Emerald tones can bring a woodsy aesthetic to areas without much natural foliage. Combine these colors or add unique textures to really make your building stand out.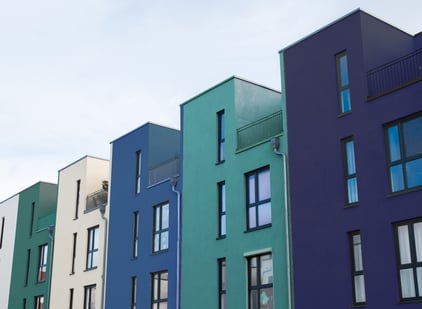 4. Artistic Effects
Why play it safe on your building's exterior? More owners want their houses and commercial buildings to step out from their monochromatic past and are utilizing a combination of artistic effects and bright non-traditional colors to create a unique, eye-catching structure like no other.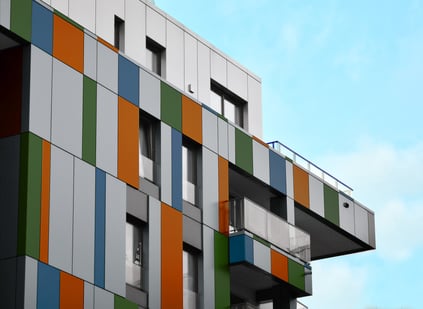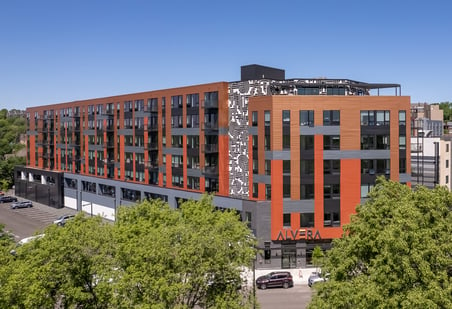 Get Inspired
Regardless of your approach to exterior renovation, there is a trend to fit your style in the new year. You can transform your home or building with relative ease to make a big impact. Not sure where to start? Fill out the form below to download Dryvit's Color Inspiration Book or contact a local Tremco CPG representative for individualized support throughout your project.


Get Your Color Inspiration Guide